Red Dead Redemption 2
Release: October 26, 2018 (PS4, Xbox One)
Genre(s):  Action, Adventure
Meta-Score: 97
User Score: 7.8
Developer:
Rockstar Games
Publisher:
Rockstar Games
Designers:
Christian Cantamessa, Imran Sarwar
It's simply incredible how much Rockstar has accounted for. But even beyond the jaw-dropping visuals, the diverse score, and the gameplay, the story is something special and memorable. Red Dead Redemption 2 is a must-play for its entertainment value, its boundary-pushing, and its place as a landmark moment in video games.
It's a sprawling Western tale of loyalty, conviction, and the price of infamy, chronicling the inevitable collapse of a motley crew of Wild West holdouts kicking against the slow march of civilization and industrialization. Set in Rockstar's most authentic and lived-in open world ever, there are so many things to do, so many people to meet, and so many places to explore it's giddily overwhelming
God of War
Release: April 20, 2018 (PS4)
Genre(s):  Action, Adventure
Meta-Score: 94
User Score: 9.2
Developer:
RSIE Santa Monica Studio
Publisher:
Sony Interactive Entertainment
God of War takes everything good about the franchise and elevates it. Almost every aspect is polished to a fine sheen, with a particular standout being the world itself, and the new emphasis on telling a mature and meaningful story that explores remarkably complex themes. God of War sets a new bar for storytelling and world-building in games and transforms Kratos from a one-note character to a fascinating man with a story worth hearing. If you have a PS4, this is a must-have one.
Shadow of the Colossus
Release: February 06, 2018 (PS4)
Genre(s):  Action, Adventure
Meta-Score: 91
User Score: 8.5
Developer: 
SCE Japan Studio
Publisher: 
Sony Computer Entertainment
Shadow of the Colossus is a tremendous journey, and one well worth taking and retaking. The visual overhaul is stunning, thoroughly enhancing every facet of Wander and Agro's excellent adventure. Galloping through the tranquil world is always breathtaking; felling a monumental colossus is always humbling. Shadow of the Colossus is a beautiful reconstruction of an already exceptional title. It continues to be a modern classic and is an extraordinary game that everyone must experience.
Celeste
Release: Jan 25, 2018 (PS4, Xbox One, Switch, Windows, Linux, Mac)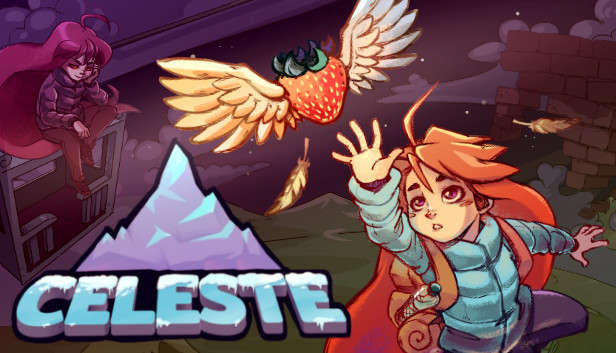 Genre(s): Platform, Action
Meta-Score: 92
User Score: 8.3
Developer: 
Matt Makes Games, Noel Berry
Designers: 
Matt Thorson, Noel Berry
Celeste is a surprise masterpiece. Its 2D platforming is some of the best and toughest since Super Meat Boy, with levels that are as challenging to figure out as they are satisfying to complete.
It is the best games of the year 2018 of platform category. 
The soundtrack of it is just so good and you'll love how in every chapter it introduces a new mechanic or obstacle. The controls are also very good, only consisting of 3 buttons, yet you use them in such diverse ways. You need a lot of practices to get better.
Forza Horizon 4
Release: October 02, 2018 (Xbox One, Windows)
Genre(s):  Racing
Meta-Score: 92
User Score: 7.7
Developer: 
Turn 10 Studios, Playground Games
Publisher: 
Microsoft Studios
Designers: 
Ben Thaker-Fell
Forza Horizon 4 is the most stunning, deepest and most engaging Forza Horizon game to date. The sheer volume of utterly diverse and wildly interesting content pushes the game's longevity through the roof. There's no shortage of activities to take to, set across a sprawling, vividly detailed representation of Britain. Safe to say that if you enjoy the series, you're going to love this.
Dead Cells
Release: Aug 07, 2018 (PS4, Xbox One, Switch, Windows, Linux, Mac)
Genre(s): Roguelike, Metroidvania
Meta-Score: 92
User Score: 8.3
Designers: 
Sebastien Bénard
An excellent action platformer with a nice roguelike touch. A mix of Castlevania and Rogue Legacy that controls superb, entertains a lot and is as beautiful as deep on its gameplay side. This is a bidimensional action game with exquisite artwork and very good control system. It could suck hours and hours of your time if you give it a chance and you should.